Hearthstone – Pay to Win for Much Cheaper!
As of this writing, April 22nd 2015, Amazon still has a special with Amazon coins and ANY product of Hearthstone that costs greater than or equal to than $19.99: get %30 back in coins for items worth greater than or equal to $19.99.  Usually, if you buy with Amazon coins, you get up to 20% off buying the coins (i.e buy $100 worth of coins for $80) and 5%+ cashback on buying things in Hearthstone greater than or equal to $19.99.  There is a sale going on now for Amazon coins, you can buy coins directly here.
Cashback proof here (old, might not give cashback anymore haven't tested it recently)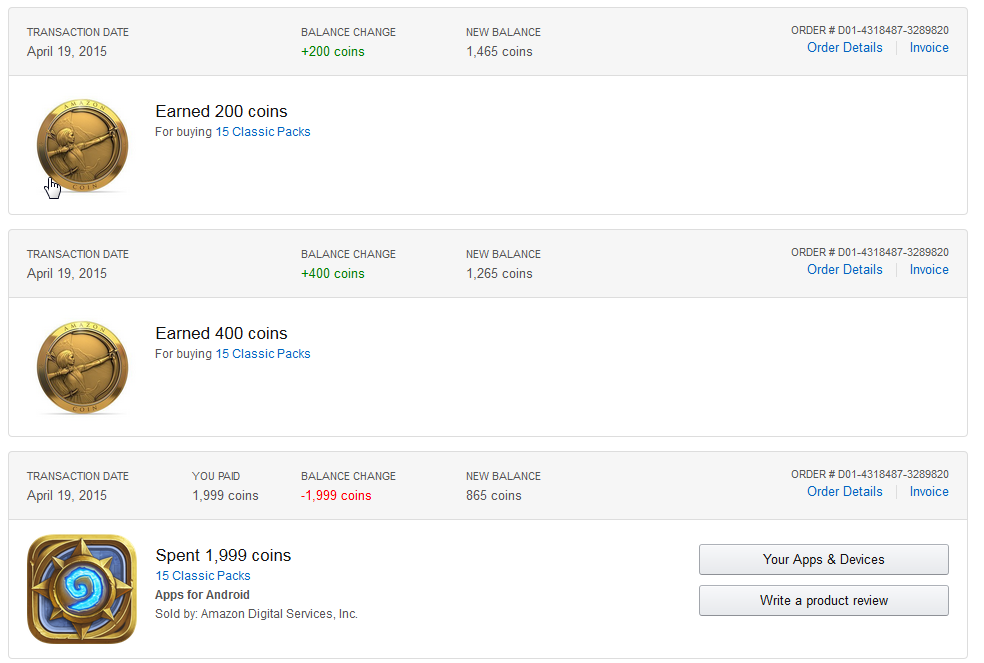 You can save a lot of money and get a lot more bang for your buck by downloading the Amazon App Store for Android and downloading Hearthstone from it to buy coins with it and use it to buy packs/adventures.
But what if you don't have an Android device capable of running Hearthstone/Amazon App Store?  You simply just download and do this from here: https://www.genymotion.com/
You use this great Android emulator and you can also take advantage of this offer through that!  Download the Amazon App Store directly from Amazon and then download Hearthstone from that and buy it from the emulator using coins.  Let me know if there's any other Android emulators that work, I use this one and it works great!